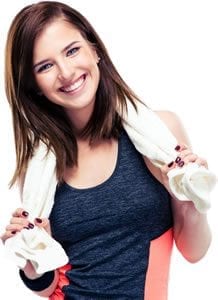 Hi, I'm Susan, the owner of Best Women's Workout Reviews.
I created this site in 2011 as a resource for women looking for unbiased fitness product reviews. The site has since expanded to also include fitness and diet tips and advice, all of which I thoroughly research.
If I don't own the item I am reviewing, or I haven't had the opportunity to give it a test run, I read buyer feedback from a variety of sources.
I look for quality, effectiveness, and value for money. If it's not something I'd be happy to buy myself or recommend to a friend, and if I don't think a product will help you on your path to fitness, I will not recommend it.

Thank you for your interest in my site.
Be fit; stay healthy!